75th Province Council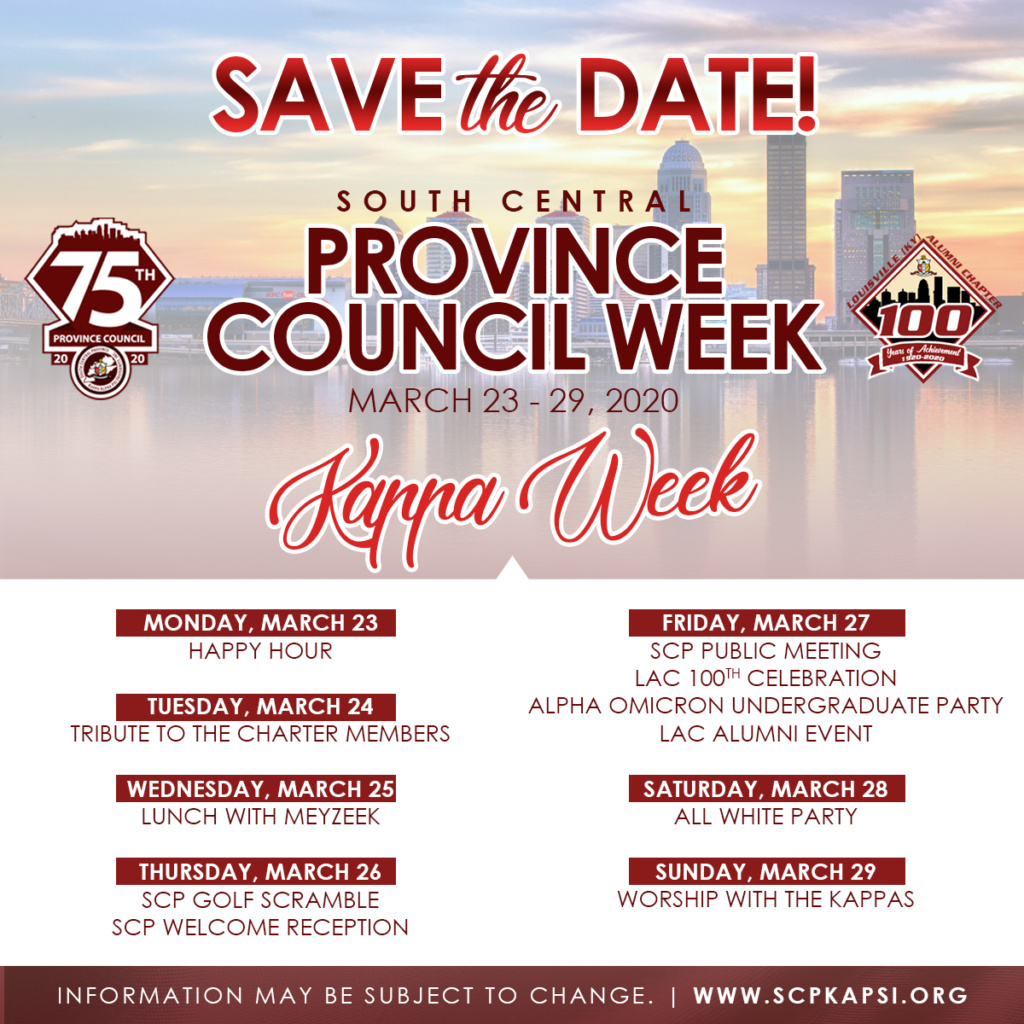 Greetings Community Partner,
The Kentucky Community Enrichment Foundation, Inc. (KCEF) would like to inform you that the Louisville (KY) Alumni and Alpha Omicron Chapter of Kappa Alpha Psi Fraternity, Inc. will be the hosts of the 75th South Central Province Council Meeting here in Louisville, KY, also known as the Derby City.
The Province Council Meeting is scheduled from March 25 to 29, 2020; however, the host chapters plan to have a week-long list of events starting on March 23, 2020 as this will also be the kick off celebration of the 100th Year of Achievement for the Louisville (KY) Alumni Chapter.
We would like to invite your company/ organization to submit an advertisement for our Province Council Souvenir Booklet. Please see the PDF files below.
For additional information, please contact Noah L. Lucas, Committee Chairman by email at 75scpcouncil@gmail.com.
---
Download Souvenir Booklet Ad Solicitation Letter